Enjoy better golf with our professional golf coaching
---
At New Forest Golf Club, our golf coaching focuses entirely on your individual needs and goals. Our coach, Michael, is a skilled listener who strives to offer you the most valuable advice possible. Each lesson is customised to suit your unique preferences and designed to be an enjoyable experience. Michael utilises SkyTrak technology to provide you with essential data during your lesson.
Why Coaching?
If you're looking to up your golf game, Michael is the guy to see. He's all about helping golfers like you hit better shots and have more fun on the course. Take a moment to reflect on your recent rounds and identify an area where you could use some improvement. Maybe it's your distance control that's causing you to three-putt too often, or perhaps you're struggling to hit fairways and end up having to chip out.
Whatever it is, Michael understands that every golfer is unique and offers a variety of lessons and packages to cater to different needs. With his extensive experience and PGA education, you can trust that Michael will help you achieve your goals on the green.
Lessons will cover:
Golf Fundamentals
Swing Basics
Short Game
Long Game
Course Management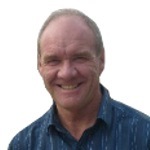 Michael Lord - Head PGA Professional
I am a dedicated and enthusiastic PGA Golf Professional who has a wealth of golfing experience in management, retail, coaching and competitions. I lived and worked in Germany for 15 years, where I broadened my knowledge and experience in business management. I was part of a team that coached the South German national team. I am very passionate about the game of golf, both playing and coaching, and have achieved a good level of success in both areas.
---